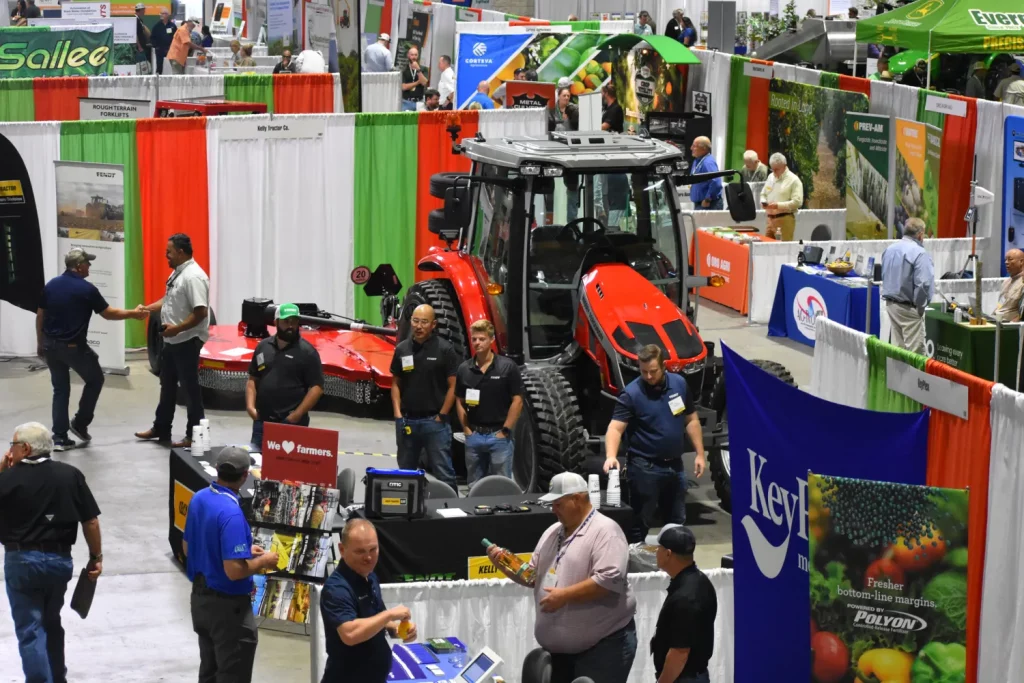 By Clint Thompson
AgNet Media celebrated a terrific conclusion to this year's Citrus and Specialty Crop Expo. The annual event, previously held in Fort Myers, took place for the first time at the Florida State Fairgrounds in Tampa on Aug. 16–17.
The two-day event included a general session and breakout seminars for citrus and specialty crop growers. The trade show was also a featured part of the Expo as attendees greeted exhibitors and mingled with industry leaders.
As always, the Expo could not have happened without the help of sponsors who continue to support AgNet Media and its desire to help producers in the Southeast remain sustainable now and into the future.
Josh McGill, show director for AgNet Media, thanked the businesses who helped make this year's Expo one of the best ever.
"We really appreciate our sponsors. It wouldn't be possible to put on this show without the sponsors and exhibitors, especially CRDF (Citrus Research and Development Foundation), which has been a huge supporter of the seminar sessions and helping us to fund that, as well as Syngenta, TKI (Tessenderlo Kerley Inc.) and Redox. We appreciate all of our sponsors and the contributions that they make to keep this show alive and possible," McGill said.