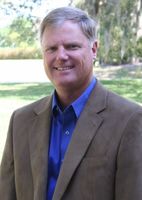 Citrus Expo has proven to be a valuable event for growers and industry alike for 27 years and counting. Steve Smith, executive vice president of Gulf Citrus Growers Association is looking forward to seeing his members at the 2019 Citrus Expo.
Smith believes that Citrus Expo serves as a beneficial event for Southwest Florida citrus growers. "The seminar sessions are very informative, and it's nice to receive all of that information in one place," Smith says.
For Smith, he looks forward to Citrus Expo each year because of its great networking opportunities. "It's an amazing networking opportunity, and a good chance to meet and make connections with a lot of different people within the industry," he says.
Citrus Expo and VSC Expo will take place Aug. 14–15 at the Lee Civic Center in North Fort Myers, Florida. Growers will not want to miss this year's event, so don't wait. To preregister, click here or call 352-671-1909.
Due to a staggering amount of support, Citrus Expo is currently sold out of indoor exhibitor space, but there are outdoor booths available. If you would like to exhibit outdoors or be added to the waiting list for indoor space, please fill out a registration form.
Information about the seminar sessions will be available soon. To learn more, visit CitrusExpo.net.