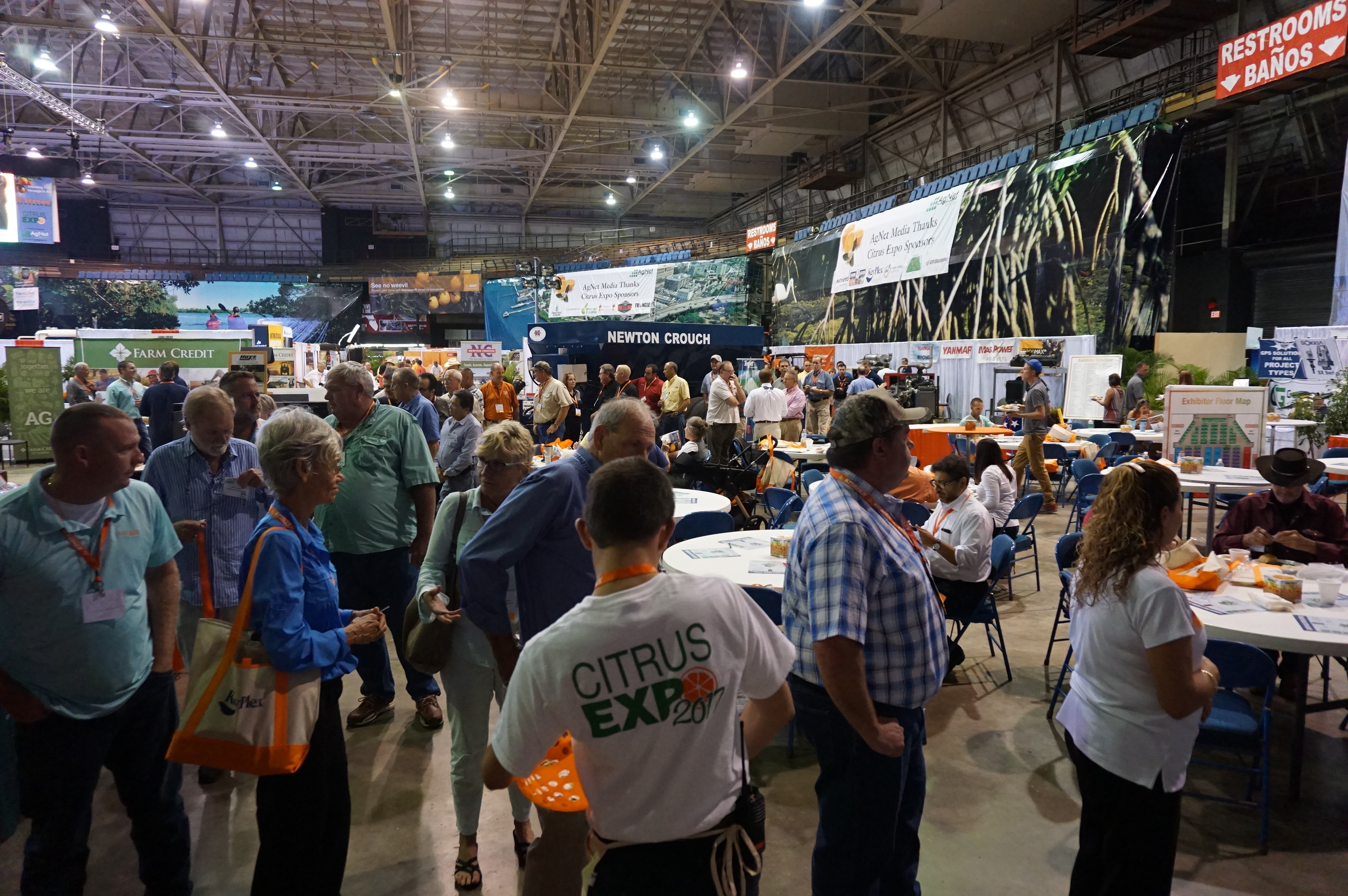 The 27th annual Citrus Expo is the perfect place to bring the industry together. Steve Smith, executive director of the Peace River Valley Citrus Growers Association, is looking forward to seeing his fellow industry members during the event.
Citrus Expo will take place on August 15–16, nearly one year since Hurricane Irma tore through Florida's citrus belt. Smith believes that the expo is the perfect opportunity to band together as an industry and learn more about citrus production practices during the seminar series. "We're still recovering," Smith says. "It's still on our minds."
For Smith, he looks forward to the Citrus Expo each year because he can see people in person that he would otherwise never see. "Sometimes we go all year emailing folks or talking on the phone, but it's always good to see people in person," he says.
Citrus Expo will take place at the Lee Civic Center in North Fort Myers, Florida. Growers will not want to miss this year's event, so don't wait. Click here or call 352-671-1909 to pre-register. All pre-registered growers will be automatically entered for a chance to win a John Deere gun safe courtesy of Everglades Equipment Group.
Due to a staggering amount of support, Citrus Expo is currently sold out of indoor exhibitor space, but there are outdoor booths available. If you would like to exhibit outdoors or be added to the waiting list for indoor space, please fill out a registration form.
Information about the seminar sessions will be available soon. Be sure to mark your calendar for Citrus Expo's biggest year yet! To learn more about Citrus Expo, including host hotel information, visit CitrusExpo.net.