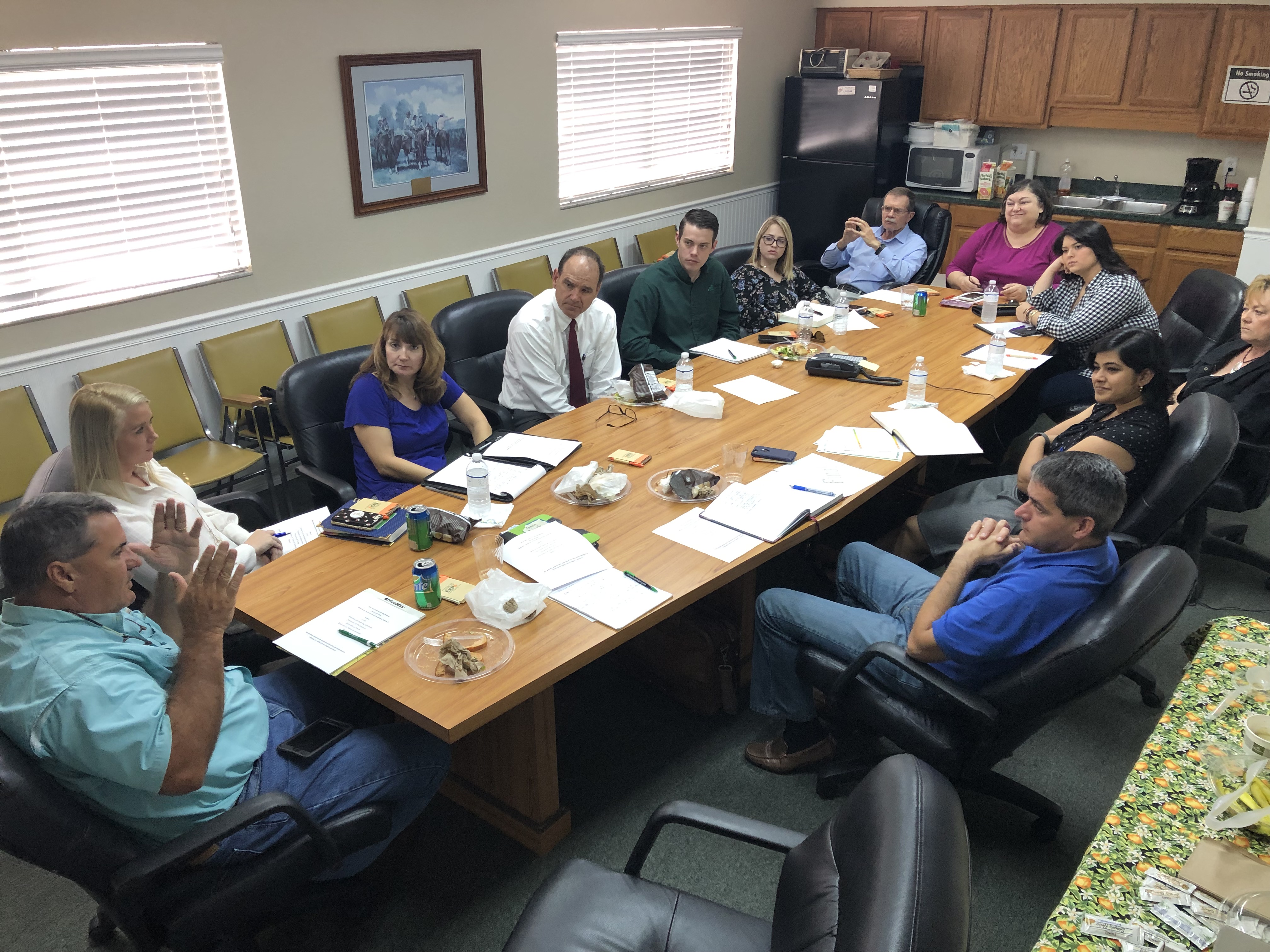 Citrus Expo is just six months away, which means the planning process has started for the seminar program. Growers of citrus, vegetables and specialty crops will once again have the opportunity to earn continuing education units and Certified Crop Adviser credits at the event.
Citrus Expo will kick off with a general session on top agricultural issues of importance to all types of growers. The general session will be followed by two concurrent programs for citrus growers and vegetable/specialty crop growers.
The AgNet Media team that manages Citrus Expo met with citrus industry leaders in Sebring, Florida, on Feb. 20 to initiate the seminar planning process. Meeting participants included:
Michael Rogers and Tripti Vashisth of the University of Florida Institute of Food and Agricultural Sciences Citrus Research and Education Center
Rick Dantzler, chief operating officer of the Citrus Research and Development Foundation
LeAnna Himrod, communications manager for the Florida Department of Citrus
Ray Royce, executive director of the Highlands County Citrus Growers Association
Kait Shaw, executive director of the Peace River Valley Citrus Growers Association
Laurie Hurner, Highlands County Extension director and citrus Extension agent
Mary Hartney, president of the Florida Fertilizer & Agrichemical Association
The group discussed the current optimistic state of the citrus industry and issues of importance to growers. They also explored themes for this year's seminar program, which will be selected and announced soon. In the meantime, mark your calendar for Citrus Expo on Aug. 14-15 at the Lee Civic Center in North Fort Myers, Florida.
Finally, growers with suggestions for topics they would like considered for the Citrus Expo program are invited to email their ideas to CitrusExpo@AgNetMedia.com.