AgNet Media is looking forward to reuniting the grower community in-person at the Citrus, Vegetable and Specialty Crop Expo. The annual event, which took place virtually last year, is returning to the Lee Civic Center in North Fort Myers, Florida, on Aug. 18–19, 2021.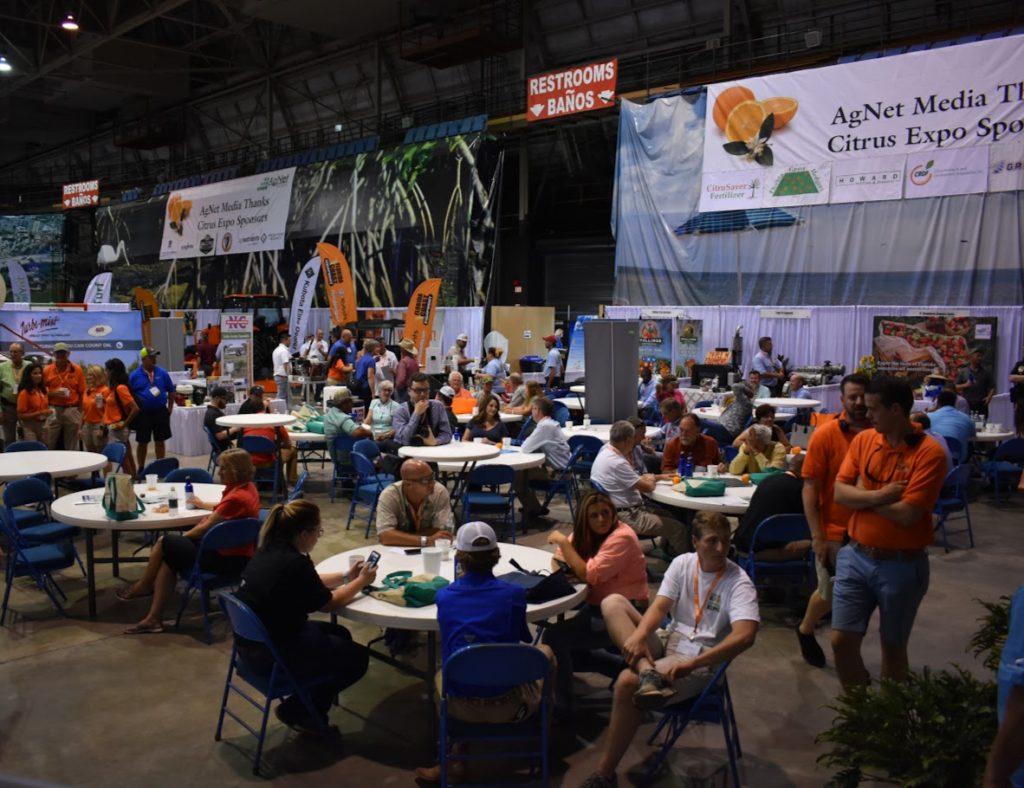 Preregistration is available until Aug. 12 at CitrusExpo.net or by calling 352-671-1909. Onsite registration will also be available.
EARN CEUs
Besides reconnecting with colleagues, a major draw of the event is two full days of educational sessions. Growers can earn continuing education units (CEUs) toward the Florida restricted-use pesticide license and the Certified Crop Adviser designation.
The seminar program will focus on citrus the first day of the event. Morning and afternoon sessions will feature expert researchers covering topics like fruit drop, soil health and pest management.
Citrus, vegetable and specialty crop growers all will want to attend the second day of the Expo. A morning ag issues session will address timely topics, including international trade concerns, carbon credits, labor reform, COVID-19 and disaster assistance.
On the afternoon of the second day, vegetable and specialty crop growers will learn about pest and disease management, alternative crops (hemp, hops, artichokes and muscadine grapes), soil tests using artificial intelligence, and cover crop research.
VISIT VENDORS
The trade show takes place both days of the event. The sold-out exhibit hall is a clear indication that agricultural suppliers are eager to get back to doing face-to-face business. Due to high demand, additional suppliers will be displaying their goods and services outside. Be sure to also look for the outdoor equipment demonstration area, open throughout the show.
TAKE PART IN TRADITIONS
Several great traditions are returning to the Expo this year, including complimentary breakfast and lunch both days.
Everglades Equipment Group is sponsoring the always-popular John Deere gun safe giveaway. One lucky grower who preregisters for the event will walk away with the grand prize.
The Florida FFA fundraiser is returning, too. Expo attendees can purchase tickets for a chance to win a backyard pull-behind smoker donated by Hays-LTI. All ticket proceeds go directly to the Florida FFA to thank the state officers for their volunteer service at Expo.
A grower networking reception will end the first day of the show on a high note. Enjoy appetizers, cocktails and beer with colleagues while making new connections on the trade show floor. The smoker winner will be announced at the end of the networking reception.
Visit CitrusExpo.net for more information.