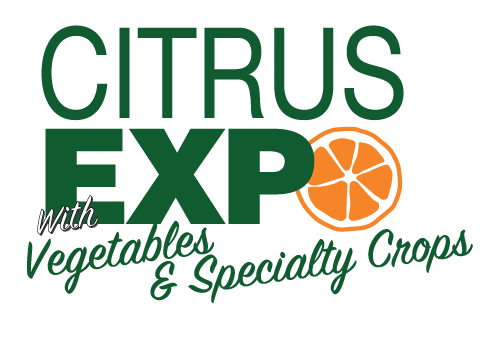 Citrus Expo is right around the corner! In order to make the most of your experience, here's everything you should know before you go.
The Agenda in the Trade Show Hall
Wednesday, Aug. 15

Breakfast will be served at 7 a.m. Enjoy complimentary sausage and biscuits before walking the trade show floor.
Ribs and Hoppin' John will be served for lunch, beginning at noon.
The Citrus Expo Networking Reception will be from 3:30 p.m. to 5:30 p.m. Join us for complimentary food, drinks and fun!

Thursday, Aug. 16

Breakfast will be served at 7 a.m.
Enjoy a philly cheesesteak sandwich for lunch at noon.
Check out the trade show until 2 p.m.
Seminar Schedule and Additions

Citrus Expo is excited to include some great additions to the educational program this year. On Wednesday morning, growers can attend a general session featuring distinguished speakers from throughout the United States. This session will cover topics such as labor, crop insurance, Hurricane Irma relief dollars and more. No matter what you grow, this session is for you.
For the first time in Citrus Expo history, a seminar program tailored to vegetable and specialty crop growers has been added to the educational program. Concurrent citrus and vegetable and specialty sessions will begin on Wednesday afternoon and will continue on Thursday. The full seminar schedule is available. Click here to view the schedule.
There's good news for citrus growers! Citrus Expo has extended the citrus program! Traditionally, the educational program ends when the trade show closes on Thursday at 2 p.m., but this year Expo is extending the citrus seminars to 4:35 p.m.! Be sure to stick around for great presentations by some top-notch researchers from the University of Florida.
Join Us at the Citrus Expo Networking Reception!
On Wednesday, beginning at 3:30 p.m., the trade show hall will come alive with food, drinks and music! The Networking Reception, which will include complimentary appetizers and an open bar, will provide a great opportunity for growers to mingle with their peers and the Citrus Expo exhibitors.
Also during the Networking Reception, two lucky winners will go home with a fantastic prize thanks to our annual FFA raffle! Citrus Expo is proud to partner with the FFA each year to help support the future of Florida agriculture. Be sure to find an FFA officer on Wednesday at the trade show to buy raffle tickets and support a great cause.
Test Drive a Vehicle During the Equipment Demonstrations
Equipment demonstrations will take place in the parking lot outside the seminar and trade show halls. Come test the latest technology, courtesy of Michelin.
Need More Information?
If you need any more information about Citrus Expo, including host hotel information, visit CitrusExpo.net or e-mail CitrusExpo@AgNetMedia.com.