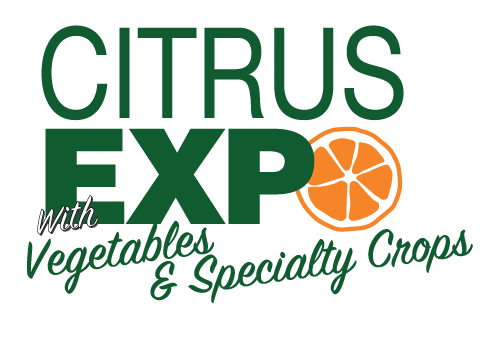 Citrus Expo continues to be the premier citrus event in Florida. While there is a wealth of reasons to attend the 2018 event, here are a few that may catch your eye.
The Most Comprehensive Educational Program Yet
Citrus Expo prides itself on bringing the latest research to growers. With the addition of vegetable and specialty crop growers to the attendee mix, the 2018 educational program is expected to be the best one yet.
While the citrus-focused seminar program will stay intact, growers will also be able to benefit from vegetable and specialty crop seminars on Wednesday afternoon and Thursday morning. Furthermore, a brand new general session will take place Wednesday morning, covering overarching topics such as labor, crop insurance and the farm bill.
Citrus growers have a lot to look forward to as well. The citrus program will extend into Thursday afternoon, lasting until 4:35 p.m. Be sure to check out the full seminar schedule here.
The Biggest Trade Show in Citrus Expo History
This year, Citrus Expo will feature the largest trade show in its history. More booths have been added to the indoor exhibit space. Also, Citrus Expo is proud to welcome Sam Galloway Ford as the first official truck sponsor of the event. Growers will not want to miss out on visiting with exhibitors inside the Lee Civic Center and outside on the way to the seminar halls.
Live Equipment Demonstrations
Expect to see live equipment demonstrations at Citrus Expo this year. Demonstrations of the latest technologies from Michelin will take place in the parking lot space outside of the seminar halls.
Enter to Win an FFA Raffle Prize, then Cool Down During the Networking Reception
The FFA raffle and networking reception are sure to be Citrus Expo highlights. Citrus Expo provides an opportunity for Florida FFA officers to be able to network and connect with industry professionals. This year's annual Florida FFA fundraiser at Citrus Expo will include two fantastic prizes, a backyard smoker from Hays LTI and a weekend package at the OK Corral Gun Club! Be sure to find an FFA officer on the trade show floor Wednesday, Aug. 15, to purchase your raffle tickets. The drawing will take place Wednesday afternoon during the networking reception. Cool down with a cold drink and enjoy mingling with fellow industry members and Expo exhibitors!
You Could Win a John Deere Gun Safe!
Make sure to register in advance to attend Citrus Expo because all pre-registered growers will be eligible for a chance to win a John Deere gun safe donated by Everglades Equipment Group. Citrus Expo will take place August 15–16 at the Lee Civic Center in North Fort Myers, Florida. Growers will not want to miss this year's event, so don't wait. Click here or call 352-671-1909 to pre-register.
To learn more about Citrus Expo, including host hotel information, visit CitrusExpo.net.