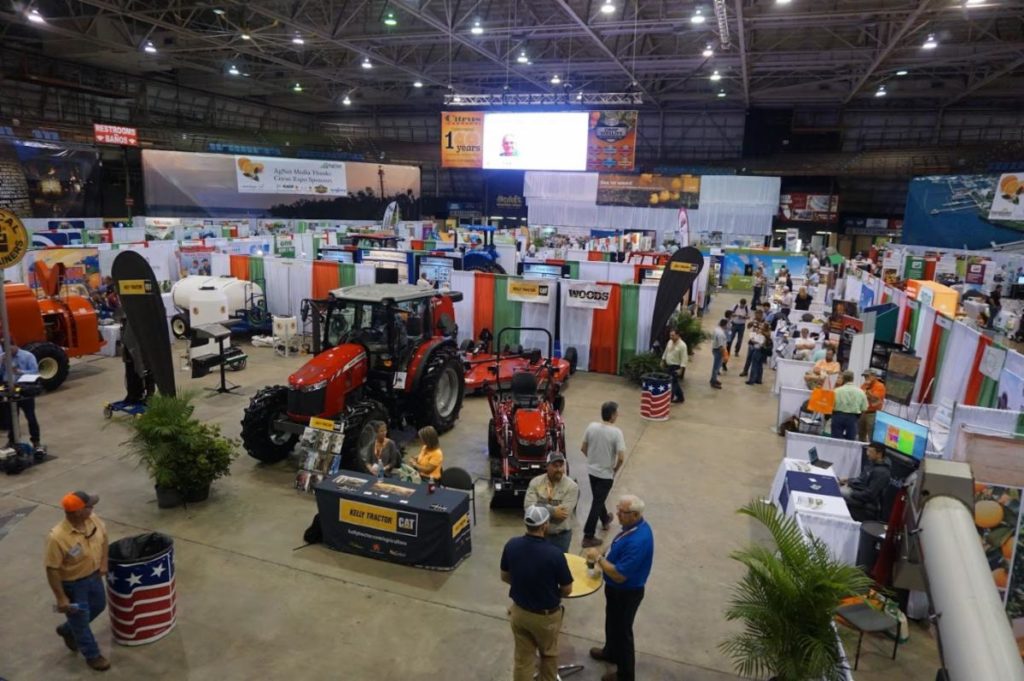 The largest agricultural trade show in Florida is just around the corner, and AgNet Media is gearing up to make this year's Citrus & Specialty Crop Expo the best yet. The event, to be held Aug. 17-18, brings growers to more than 200 agricultural companies in the 50,000-square-foot trade show. The trade show floor will open at 7:30 a.m. Wednesday and Thursday, giving growers the chance to get in early to visit with exhibitors.
"While the excellent seminar lineup is what brings the growers out to the show, the trade show is really the heart of the event," Show Director Josh McGill said. "It's where the fun and networking really happen, not to mention the great prizes and food available during the trade show."
A complimentary hot breakfast will be served on the trade show floor both days to give growers an opportunity to network before the seminars start. Complimentary lunch will be served both days as well; ribs on Wednesday and ribeye on Thursday. For dessert, stop by the Redox Biologicals booth for a complimentary Love Boat ice cream social both Wednesday and Thursday. During lunch Wednesday, the winner of the gun safe will be announced, courtesy of Everglades Equipment.
Looking for a great way to catch-up with fellow growers? The networking reception will take place Wednesday afternoon from 3:30 to 5:30 p.m. "The networking reception has grown into a great part of this event; it gives the growers the opportunity to unwind after the long first day of the show," McGill said. Immediately following the reception, growers can head to the Gulf Coast Citrus Growers Association banquet for delicious food and great speakers.
The Expo will end Thursday with a citrus painting giveaway, courtesy of Kelvin Hair.
Make sure to visit every booth to get the best Expo experience and a better chance at winning several giveaways. Upon entrance, you will be given a prize card. If you get a stamp from every exhibitor that is on the card, you will be entered to win a $1,000 cash prize.
Expo will be held at the Lee Civic Center in North Fort Myers, Florida. Preregistration is now open. All preregistered growers will be eligible for a chance to win a John Deere gun safe, courtesy of Everglades Equipment Group. To preregister, click here or call 352-671-1909.
Due to a staggering amount of support, AgNet Media is nearly sold out of exhibitor space. If you would like to exhibit at the event, please fill out a registration form.
Complete details about the seminar sessions will be available soon. Be sure to mark your calendar for Citrus & Specialty Crop Expo's biggest year yet. To learn more, including host hotel information, visit CitrusExpo.net.