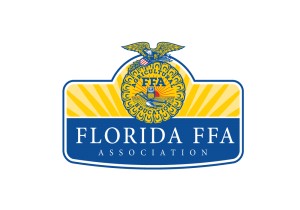 The Florida FFA Association has been a staple of service at Citrus Expo for nearly seven years. Ronnie Simmons, executive director of the Florida FFA Association, spoke about the partnership.
"Many know that part of the mission of FFA is 'service,' and primarily service to our agricultural community. When we were approached about seven years ago about Citrus Expo, we were glad to jump on board and be a part of the citrus community," says Simmons.
Simmons adds that there are not many other times during the year, besides Citrus Expo, that FFA gets the chance to interact with the citrus industry on the state level. So they enjoy getting to "put the blue jackets in front of the citrus community" at Citrus Expo.
He said that Citrus Expo is an opportunity for his association to highlight what it does in FFA and agricultural education.
An annual fundraiser at Citrus Expo benefits the Florida FFA Association and the many programs that it has at the state level. Not only does it cover travel expenses for the busy year ahead for the new state officers, but it also funds scholarships.
According to Simmons, the fundraiser was started to reward officers for their work, but now it has grown into a much larger endeavor.
Simmons encourages all Citrus Expo attendees to participate in the fundraiser. "Give freely, and give from the heart," he says, because the proceeds benefit agricultural education, the agricultural community and the future of agriculture.
Citrus Expo is proud to have the Florida FFA state officers' assistance during the event. Their hard work generates success every year, and they truly do enhance the experience.
This year, for the 25th anniversary of Citrus Expo, the fundraiser will include a raffle of nine premium prize selections for attendees. To see a list of all current prizes, visit the Citrus Expo Shindig page.