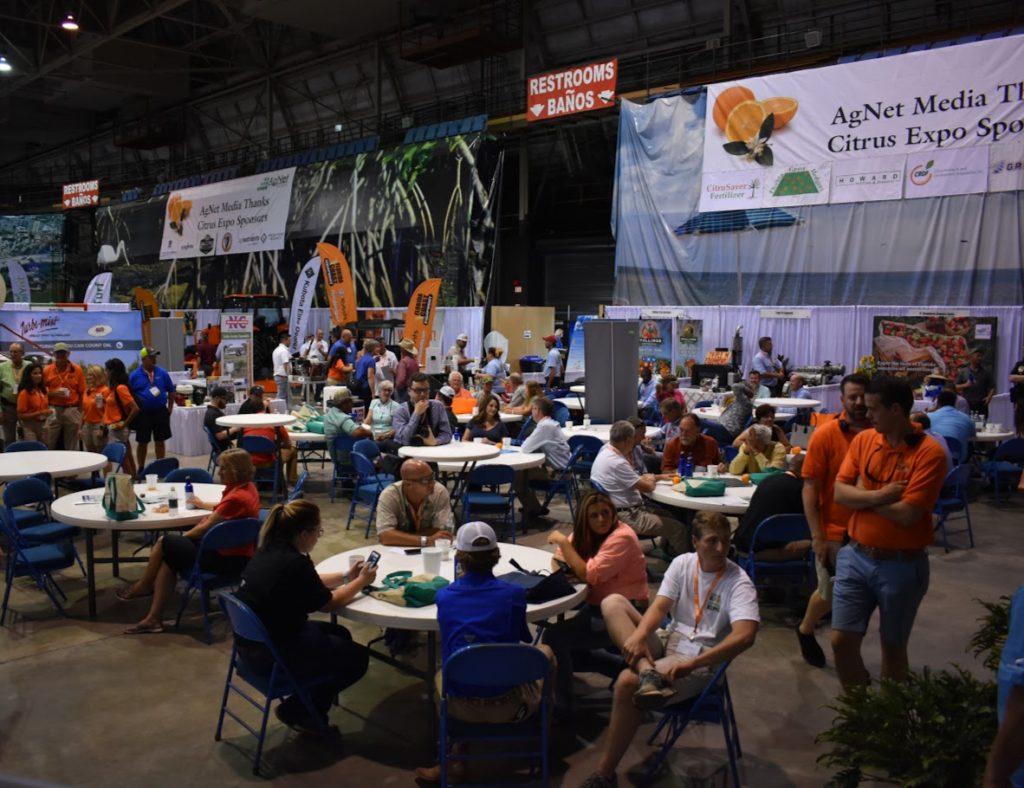 While the agriculture industry has shown incredible ingenuity amidst the COVID-19 pandemic, there is simply no substitute for the face-to-face contact that the Citrus, Vegetable and Specialty Crop Expo provides.
Steve Smith, executive vice president of Gulf Citrus Growers Association (GCGA), is looking forward to seeing his members at the annual event.
"The Expo is truly all about unity. When you put that many like-minded people in the room with a similar goal, it's amazing to hear the conversations that take place," Smith says.
Additionally, Smith is looking forward to the Wednesday night GCGA Citrus and Ag Celebration dinner, held during the evening of the first day of Expo. According to Smith, the banquet is well attended by civic leaders, legislators and industry members and serves as a great opportunity to celebrate Florida agriculture and all its offerings.
To get more information on the GCGA banquet, contact GCGA administrative director, Bernadette Rashford.
The 2021 Citrus, Vegetable and Specialty Crop Expo will take place Aug. 18–19 at the Lee Civic Center in North Fort Myers, Florida. Preregistration is now open! All preregistered growers will be eligible for a chance to win a John Deere gun safe, courtesy of Everglades Equipment Group. To preregister, click here or call 352-671-1909.
Due to a staggering amount of support, The Expo is sold out of indoor exhibitor space, but there are outdoor booths available. If you would like to exhibit outdoors or if you would like to be added to the waiting list for an indoor space, please fill out a registration form.
Complete details about the seminar sessions will be available soon. Be sure to mark your calendar for the Expo's biggest year yet! To learn more about the event, including host hotel information, visit CitrusExpo.net.