Unlike growers who work hard in the grove or field much of the day, AgNet Media employees have pretty cushy desk jobs. Staff journalists write and tell stories for print, web, radio and social media platforms. Sales and business development managers get advertisers' messages on those same platforms; they also line up exhibitors for the annual Citrus, Vegetable & Specialty Crop Expo. Their jobs are not physically demanding.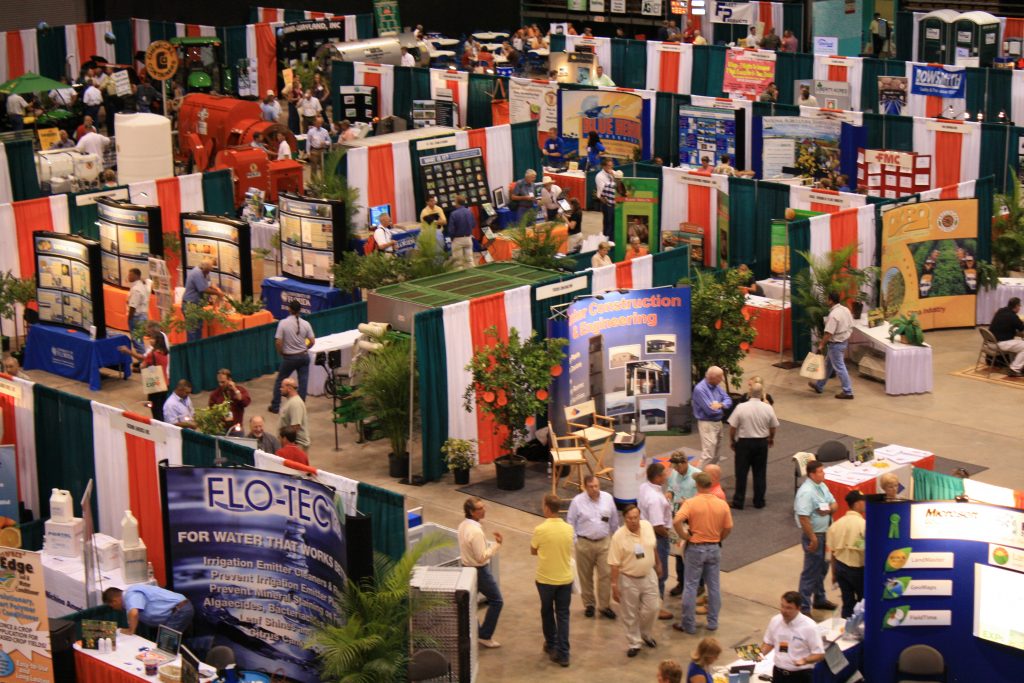 But when those journalists and salespeople get to Expo in North Fort Myers in August, their job descriptions change. They start working more like farmers, maybe even athletes. Before Expo opens for growers and others on Wednesday and Thursday, the AgNet Media staff will have been on hand several days; some start Expo work on Sunday. They'll have unloaded equipment and signs, decorated the trade show and seminar halls, helped exhibitors move in, run errands all over the Expo property and performed numerous other physical tasks. Walking more than 20,000 steps a day is common.
While the Expo work isn't exactly like running a marathon, it's a pretty taxing 4- or 5-day stretch for a bunch of desk jockeys. Recognizing that, AgNet Media President Robin Loftin several years ago encouraged all employees to start getting in shape for Expo a few months ahead of the event. She offered a financial incentive for staffers to participate in a fitness challenge that required them to log a minimum number of steps prior to Expo.
After the first year of the fitness challenge, those who participated reported having much more energy during Expo. Notably, no one fell asleep and dropped her head into the beans while serving Expo attendees in the lunch line. No one had to be taken to the hospital for heat stroke.
This year's Get Fit Challenge started in early June, 10 weeks before Expo. The minimum goal for each participant started at 10,000 steps a day and climbs to 13,285 steps a day the week before Expo. In the early weeks, most were exceeding the minimums — some by a lot.
A majority of the employees who will attend Expo are participating in the challenge. Attendees will be able to tell which staffers participated. They'll be awake and chipper; the non-participants, not so much.