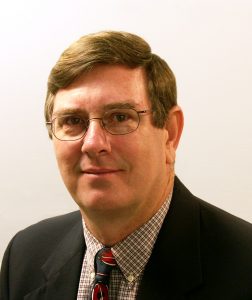 The Citrus Research and Development Foundation (CRDF) has selected AgNet Media, owner of Citrus Expo and Citrus Industry magazine, to administer a grower survey on bactericide use. CRDF is asking that all Florida citrus growers participate in the survey so that the industry can gain a better understanding of how these products are being used against HLB.
Three commercial bactericide products containing the two active ingredients, streptomycin and oxytetracycline, are available for use. Growers are implementing season-long plans for application of these materials to suppress HLB. A range of options exist for use of these products during the production season, and growers are attempting to integrate the use of these materials into their production and pest management plans and budgets.
Limited information has been gathered to date on the season-long performance of these tools to sustain the health of HLB-infected citrus trees or to prevent new infection in young trees.
One way to learn from the first season of bactericide use is to gather information from growers on how they are using these new tools, which is the purpose of the survey. This survey will complement grower trials that are underway but will not be completed until late this season or beyond.
"The survey was designed to get feedback from growers on the pattern of bactericide use they are considering for the year, whether they have already put materials out and which choices of materials they are using," says Harold Browning, CRDF's chief operations officer. "In addition, we hope to gather some information on what proportion of their acreage they're planning to treat."
The bactericide survey is quick, easy and completely anonymous. It can be found online at https://citrusexpo.net/2016-survey/. A link to the survey can also be found on the home pages of the Citrus Expo and Citrus Industry websites.
For growers who do not have internet access, a printed copy of the survey will appear in the June 2016 and July 2016 issues of Citrus Industry magazine. The surveys should be completed and returned to AgNet Media by fax (888-957-2226) or mail (5700 SW 34th Street, Suite 1307A, Gainesville, FL 32608). All surveys must be received by August 10, 2016.
Survey results will be presented as part of the Citrus Expo seminar program on August 17–18 at the Lee Civic Center in North Fort Myers. We look forward to seeing you at Citrus Expo and sharing the latest information on the use of bactericides!
Take The Survey