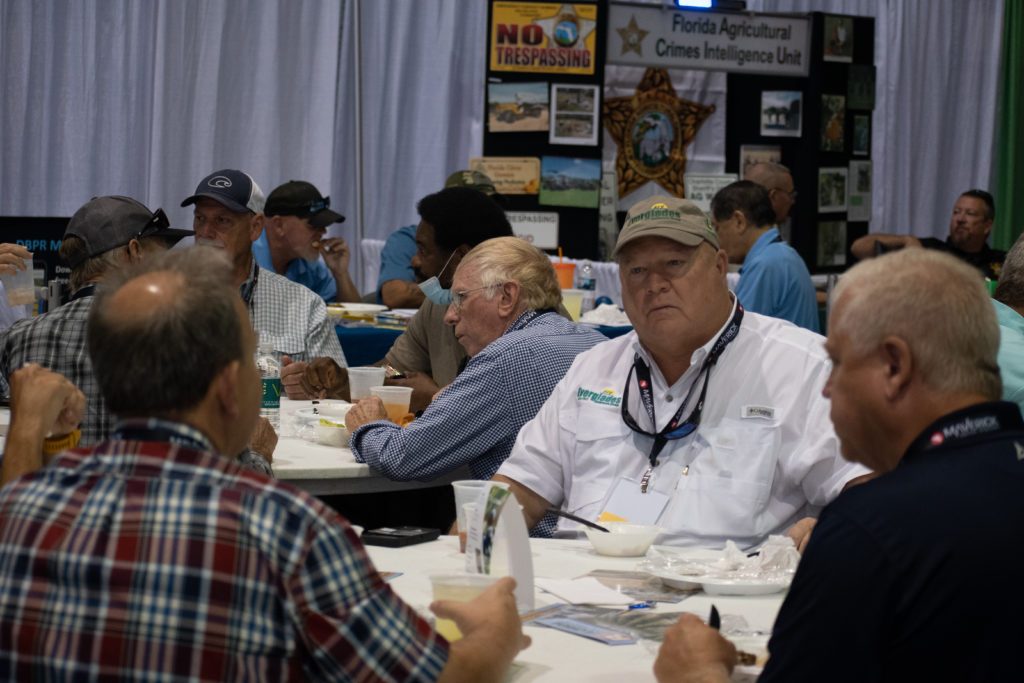 The last chance to preregister for the Citrus & Specialty Crop Expo is Friday, Aug. 11 before 11:59 a.m. Don't wait! All preregistered growers are eligible for a chance to win a John Deere gun safe, courtesy of Everglades Equipment Group. Join us at the Florida State Fairgrounds for two days full of new memories and fun.
The Expo kicks off on Wednesday, Aug. 16 at 7:30 a.m. with complimentary breakfast in the trade show hall. Take your time to visit with vendors before the general session at 9:00 a.m. You won't want to miss this year's keynote speaker. Florida Ag Commissioner Wilton Simpson will be speaking on the state's Best Management Practices Program. His address begins at 11:35 a.m.
Directly after the general session, make your way to the trade show hall to enjoy a BBQ rib lunch. The winner of the gun safe giveaway will be announced during lunch. Starting at 1:50 p.m., concurrent citrus and vegetable/specialty crop sessions will occur.
The networking reception is sure to be a highlight of the Expo. From 3:30 to 5:30 p.m., the trade show hall will be filled with good times and great food. Complete your day with a cold beer or cocktail at the open bar and enjoy chilled shrimp cocktail, fresh fruit and cheese.
Come back to day two of Expo for more educational seminars and the exceptional trade show. On Thursday, the trade show hall will be open from 7:30 a.m. to 2:00 p.m. Chef-carved top sirloin will be served for lunch starting at 11:30 a.m. Stay for giveaways! At 1:30 p.m., the winner of the Kelvin Hair citrus painting will be announced.
AgNet Media is proud to keep Expo registration free for commercial growers. Preregister now!
If your company is looking to exhibit, it is not too late! There are a few booth spaces available. Click here to register for a booth.
The complete seminar program is now available here. To learn more, including host hotel information, visit CitrusExpo.net.