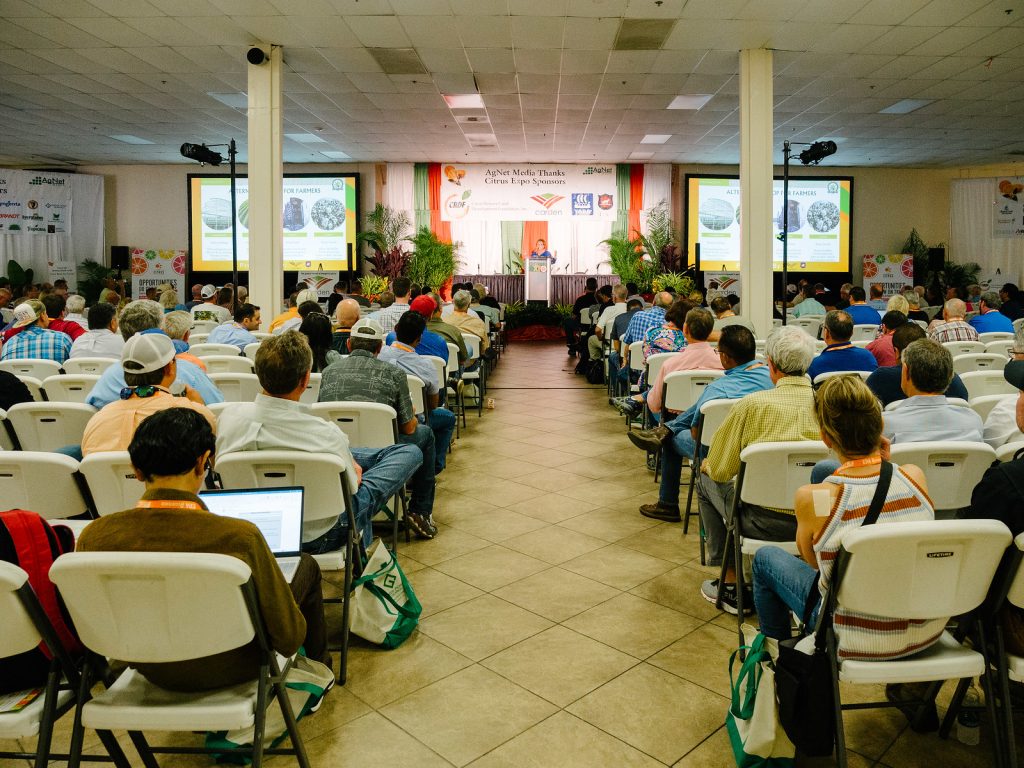 Citrus & Specialty Crop Expo 2022 is set for Aug. 17-18 at the Lee County Civic Center in North Fort Myers. Begun in 1992, the Expo has grown to become the world's premier seminar and trade show program for citrus and specialty crop growers and industry professionals. The two-day event is organized and operated by AgNet Media, with solicited input from numerous growers, researchers and industry organizations. Its primary goal is to provide unequaled education and industry fellowship opportunities annually for growers, industry leaders, decision-makers and vendors.
Complimentary attendance and hot lunch are provided both days to bona fide grove owners and managers, citrus production managers, vegetable and specialty crop growers, professional crop advisors, association representatives and board members, and the agricultural research community.
Topics of interest to all growers will be highlighted the first morning of the Citrus & Specialty Crop Expo. The Florida Ag Issues session will have presentations tailored to citrus, vegetable and specialty crop growers. This session will begin at 9 a.m. on Wednesday, Aug. 17. Crucial topics impacting these industries will be addressed.
A few highlights of this year's seminar program include:
Agricultural economic outlook and the impact of supply chain and inflationary pressures
Where is fertilizer pricing headed?
A closer look at Senate Bill 1000 (citrus site-specific nutrient recommendations)
New research to update BMP nutrient recommendations for citrus and other vegetable crops
Guidance on obtaining federal dollars available to growers through various disaster relief and aid programs
Opportunities to grow bamboo as an alternative crop
Application of therapeutics like oxytetracycline to reduce the HLB bacteria in trees
Asian citrus psyllid and HLB management updates
Updates on the use of gibberellic acid and zinc to reduce fruit drop
The use of cover crops and compost to improve soil health and biology
The role of soil microbial activity in root and tree health
Irrigation management updates
Utilizing precision technology in specialty crop production
A look at what's new in citrus varieties and rootstocks
Preregistration is now open! All preregistered growers will be eligible for a chance to win a John Deere gun safe, courtesy of Everglades Equipment Group. To preregister, click here or call 352-671-1909.
Due to a staggering amount of support, AgNet Media is nearly sold out of exhibitor space. If you would like to exhibit at the event, please fill out a registration form.
Complete details about the seminar sessions will be available soon. To learn more, including host hotel information, visit CitrusExpo.net.