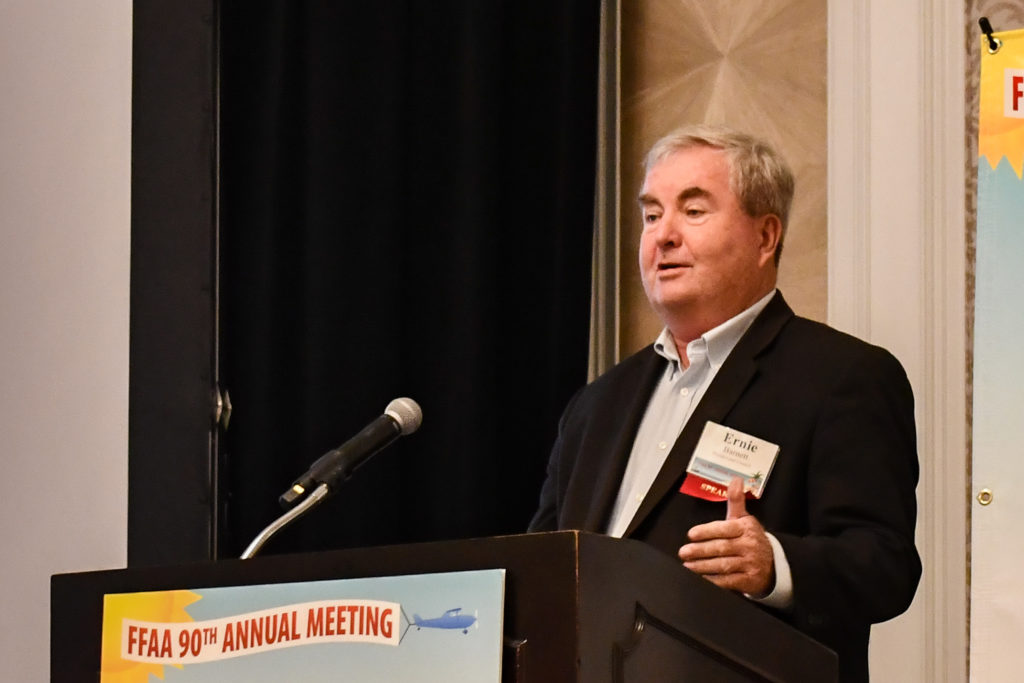 Ernie Barnett, executive director of the Florida Land Council, will be talking about some of the challenges facing agricultural production in Florida.
Senate Bill 1000 was passed this year and gives citrus growers some leeway when it comes to best management practices (BMPs) requirements. The new law was designed to tailor nutrient application rates to match specific conditions on citrus groves and farm sites. Its purpose is to address problems and concerns around the current nutrient application rates being unadaptable. Barnett says that he will speak about how the bill relates to BMPs and the fertilization rates that are established for citrus and other crops.
"I think Senate Bill 1000 is a recognition that the Legislature was concerned about the viability of the citrus industry and wanted the industry to continue to prosper," Barnett says. "I will highlight some other issues facing ag producers in Florida, the availability of water supply for irrigation and the competition that now exists between the environment and population growth."
His presentation will occur at 10:00 a.m. on Wednesday, Aug.17.
The 2022 Citrus & Specialty Crop Expo will take place Aug. 17–18 at the Lee Civic Center in North Fort Myers, Florida. Preregistration is now open. All preregistered growers will be eligible for a chance to win a John Deere gun safe, courtesy of Everglades Equipment Group. To preregister, click here or call 352-671-1909.
AgNet Media is nearly sold out of exhibitor space for Expo. If you would like to exhibit at the event, please fill out a registration form. Complete details about the seminar sessions are here. To learn more, including host hotel information, visit CitrusExpo.net.