Florida watermelon growers continue to struggle with fusarium wilt. Nick Dufault, plant pathologist with the University of Florida Institute of Food and Agricultural Sciences (UF/IFAS), will be discussing this disease during his seminar presentation at the Vegetable & Specialty Crop Expo.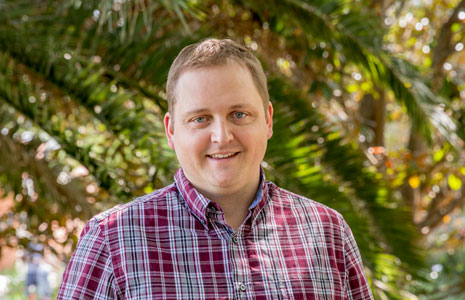 Fusarium wilt is a soilborne fungal disease that can affect watermelon plants at any point from seed to harvest. It has been a problem for many Florida producers since the early 1980s. UF/IFAS researchers have conducted several studies on fusarium wilt over the last couple of years, and Dufault will be providing growers with an update on the research during his presentation.
"I'll be talking a little bit about the fungus, and what we've learned about the fungus over the last couple of years from studies that we've done here in Gainesville and statewide. Our perception of the fungus has changed as we've looked into it more, so we want to give growers an update on this," Dufault says.
"Growers will be able to incorporate new management techniques into their old, previously used techniques to produce the best results. We will also take a look at some cultural practices and how they might be useful in managing the disease," Dufault says. "Looking into the future, we want to monitor the disease closely, so we can catch it early before these plants start to die."
Dufault will give his presentation on Wednesday, Aug. 14, at 2:55 p.m. in the Davidson House.
Citrus Expo and VSC Expo will take place Aug. 14–15 at the Lee Civic Center in North Fort Myers, Florida. Growers will not want to miss these events, so don't wait. To preregister, click here or call 352-671-1909. All preregistered growers will automatically be entered for a chance to win a John Deere gun safe courtesy of Everglades Equipment Group.
Due to a staggering amount of support, the Expos are currently sold out of indoor exhibitor space, but there are outdoor booths available. If you would like to exhibit outdoors or be added to the waiting list for indoor space, please fill out a registration form.
Information about the seminar sessions is now available. Click here to view the seminar schedule. To learn more about Citrus Expo and VSC Expo, including host hotel information, visit CitrusExpo.net.