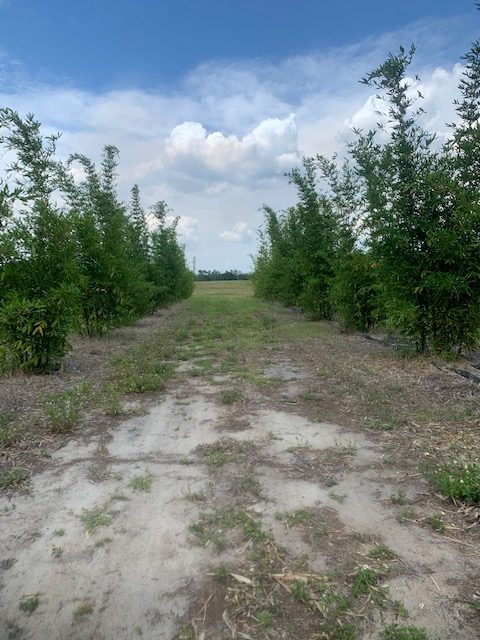 Bamboo has the potential to be a viable commercial crop in Florida. Phillip Rucks, manager of Phillip Rucks Citrus Nursery and Florida Grown Specialties, Inc., will be speaking at the 2022 Citrus & Specialty Crop Expo about citrus alternatives, such as bamboo.
Rucks says that bamboo is a great drop-in crop for many reasons and has several different purposes. Bamboo can be used for building materials such as timber, flooring and a drywall-like product. Bamboo can also be grown for food products. It contains a high level of fiber andvitamins, making it a great choice for weight loss and other uses.
In addition to bamboo's many uses, Rucks says it's a very low-maintenance crop. Production costs around $1,000 per acre, per year. After year three, the plant will be harvestable every year and will last over 100 years. "It has a lower input cost than citrus, plus there is a growing market for the building materials that are becoming less available with the development we are having," Rucks says.
In Asia, bamboo is an important staple used for buildings, straws, plates, paper and more. Rucks calls the crop "the best kept secret."
"Many citrus growers, including myself, are kind of strained on revenue available because we have put so much into fighting citrus disease. A lot of us need financial assistance," says Rucks. "The USDA Farm Service Agency has several programs that you can qualify for to get assistance with buying the plants and getting your land prepared. These programs can help supplement your cost for plants, irrigation, planting and care-taking. Financial assistance is going to be key in getting this planted."
His presentation will occur at 11:00 a.m. on Wednesday, Aug.17.
The 2022 Citrus & Specialty Crop Expo will take place Aug. 17–18 at the Lee Civic Center in North Fort Myers, Florida. Preregistration is now open. All preregistered growers will be eligible for a chance to win a John Deere gun safe, courtesy of Everglades Equipment Group. To preregister, click here or call 352-671-1909. AgNet Media is nearly sold out of exhibitor space for Expo. If you would like to exhibit at the event, please fill out a registration form. Complete details about the seminar sessions will be available soon. Be sure to mark your calendar for Citrus & Specialty Crop Expo's biggest year yet. To learn more, including host hotel information, visit CitrusExpo.net.