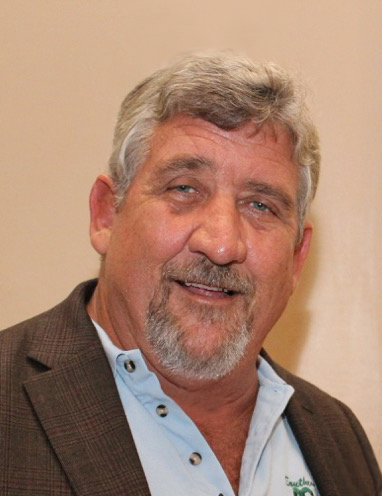 Dear Growers, Industry Members and Friends:
On behalf of everyone at Citrus Expo, we extend our sincere appreciation for the effort from all exhibitors, sponsors and guests at the 2017 Citrus Expo. As you may be aware, Citrus Expo has been an integral part of Citrus Industry magazine for more than a quarter century, and each relies on the other for certain aspects of their ongoing sustainability. Advertising and event sponsorships have always been our sole source of business sustainability, for all of our media platforms. We are proud to host Citrus Expo as one of the largest grower events of its kind in all of Florida agriculture annually, and one of the only events open to growers, researchers and industry leaders at no charge for attendance, meals or classroom opportunities for substantial CEU credits.
Thank you to all who supported Citrus Expo's Florida FFA Fundraiser Raffle. The money raised from this raffle contributes directly to the future of Florida agriculture. Congratulations to those who were the winners of some great prizes. Citrus Expo appreciates the hard work put in by the Florida FFA officers to help this event run smoothly each year. It is a great learning experience for them, and a great help for Citrus Expo.
Citrus Expo also thanks its industry partners — University of Florida's Institute of Food and Agricultural Sciences and the Citrus Research and Education Center, Citrus Research and Development Foundation, Peace River Valley Citrus Growers Association, Gulf Citrus Growers Association, Highlands County Citrus Growers Association and Indian River Citrus League — for putting together an excellent seminar program that earned attendees multiple continuing education units. Special appreciation also goes to all the Citrus Expo seminar presenters.
A big thanks to Agriculture Secretary Sonny Perdue and Congressman Tom Rooney for visiting Citrus Expo on Wednesday to meet and speak to those in the industry. Their visit also included hosting a listening session to gather more information on the industry while in the area. And a personal AgNet hats off to the staff of Congressman Rooney. It was a great pleasure working with them quietly behind the scenes on details for the Citrus Expo activities. This took place for weeks in advance, before others in the industry were made aware that those events being tentatively planned at Citrus Expo could finally be publicly confirmed.
Most of all, we appreciate the passion found in the industry in times of concern like these with the rise of HLB. Growers, exhibitors and sponsors all showed the continuing drive to do as much as possible to help the industry get through these challenging times.
Citrus Expo 2018 will be held on August 15–16, 2018.  But the next big upcoming event will be AgNet Media's annual live broadcast and online audio stream of the U.S. Department of Agriculture's release of its October citrus crop forecast. The broadcast is scheduled for noon on Thursday, October 12, 2017. Stay tuned.
Many thanks,

Gary Cooper
Founder and President, AgNet Media, Inc.