Many of the citrus presentations featured on the first day of Citrus Expo, Aug. 18, will focus on "what growers can do now" to keep groves productive, Michael Rogers reports. Rogers, director of the University of Florida Institute of Food and Agricultural Sciences' (UF/IFAS) Citrus Research and Education Center, offers what he calls "a 30,000-foot view" of the citrus seminar program.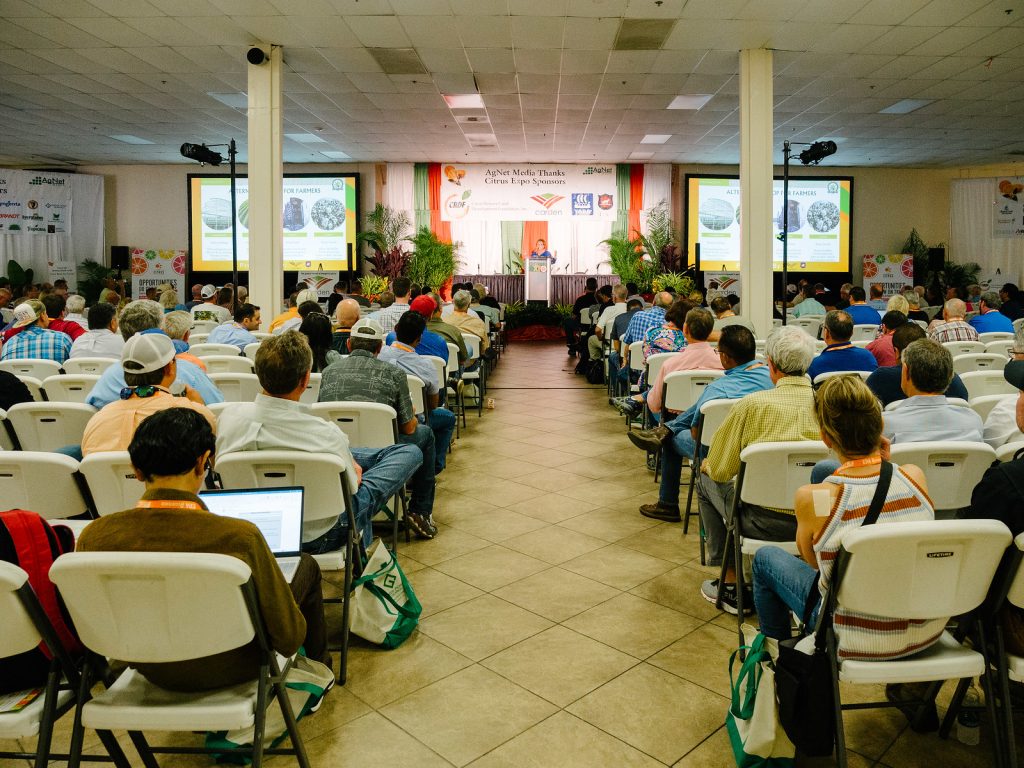 Rogers reports that the citrus presentations will run in morning and afternoon sessions, with a break for lunch. The presentations will be in three major topic areas: pathology, entomology and horticulture.
PATHOLOGY
The Expo program will begin not with HLB, but with "other pathology issues that are still a problem," Rogers says. Citrus black spot will be discussed, and a presenter will address the different species of phytophthora. "People don't always realize there are two different species of phytophthora," Rogers says.
Other topics will include trunk injection versus foliar application of antibiotics and the importance of citrus canopy health.
ENTOMOLOGY
One speaker will discuss the use of physical barriers in nematode and weevil management programs. Another will address determining thresholds for making psyllid management decisions. Arthropod pests will also be discussed.
HORTICULTURE
A researcher will discuss irrigation and nutrient management best management practices for HLB-affected trees. "You can rehabilitate groves. You can improve the health of the grove, improve fruit yield and improve fruit quality," Rogers declares.
Speakers will address fruit drop and fruit quality. Fruit drop has increased dramatically, and fruit quality has suffered as a result of HLB.
The results of rootstock trials will be addressed, and a plant breeder will discuss new scion and rootstock cultivars that are "more and more tolerant of HLB," Rogers says. A UF/IFAS economist will provide an economic analysis of rootstock trials.
This interview with Rogers is featured in the July All In For Citrus podcast, a joint project of UF/IFAS and AgNet Media. Listen to the full podcast here.