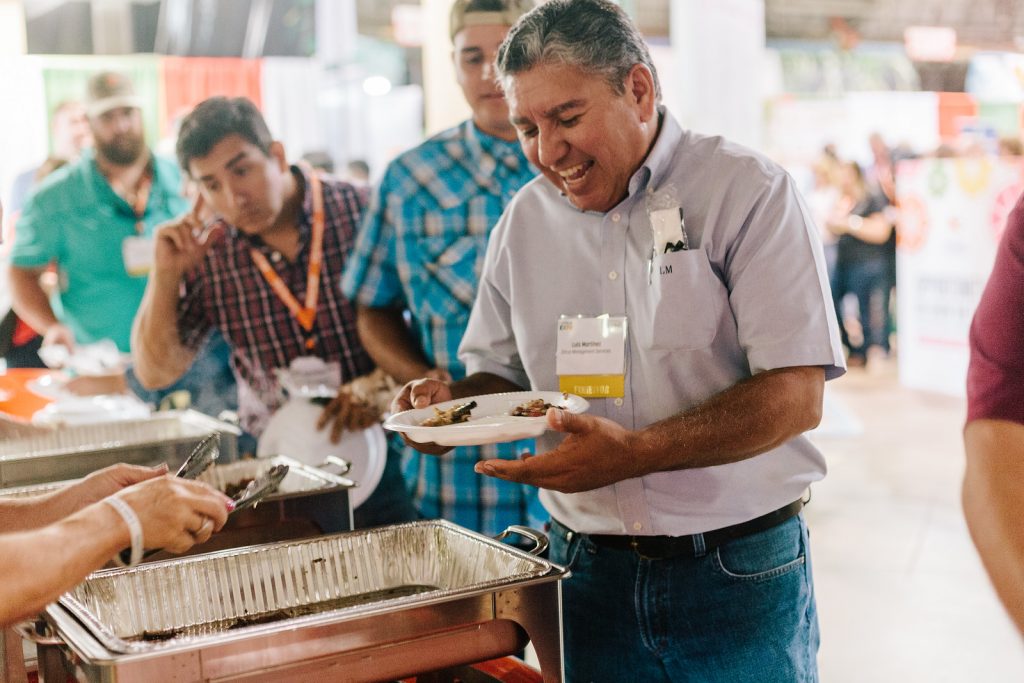 The Citrus & Specialty Crop Expo is only a week away. As exhibitors, attendees and speakers prepare to head to Fort Myers, we want to make sure you have everything you need to know to make the most of your time there.
Are You Preregistered?
The last chance to register is Friday, Aug. 12. While you can register on site, only preregistered growers are eligible for the gun safe drawing, courtesy of Everglades Equipment Group. Preregistering will also get you through the line quicker when you arrive at the event.
Trade Show
The trade show opens on Aug. 17 and 18 at 7:30 a.m. The show guide will be given to you upon entrance. To check out all that the Expo has to offer in advance, view the show guide here.
Be sure to grab breakfast both days from 7:30 to 9:30 a.m. in the trade show hall before going to the seminars.
Education
Wednesday will kick off with the general session at 9:00 a.m. Concurrent citrus and vegetable/specialty crop sessions will follow after lunch and continue on Thursday. Don't miss your opportunity to earn continuing education units toward a Florida restricted-use pesticide license as well as Certified Crop Advisor credits.
Prizes, Prizes, Prizes
This year's Expo is full of prize giveaways. In addition to the gun safe drawing, another major giveaway will be the backyard smoker, courtesy of Hays-TI. Support Florida FFA and purchase a raffle ticket for a chance to win the smoker.
Grower attendees will be given an exhibitor prize card. Visit and receive a stamp from all the exhibitors on the prize card for a chance to win a $1,000 cash prize.
Stop by artist Kelvin Hair's booth to enter the citrus painting drawing. There will be many other prizes throughout the trade show. Make sure to see as many exhibitors as possible!
Networking Reception
Plan to stay for the networking reception sponsored by Felda Grinding & Recycling, Florida Coast Equipment, FMC and Howell Oil Company on Aug. 17 from 3:00 to 5:30 p.m. Complimentary drinks and hors d'oeuvres will be served in the trade show hall.  
Banquet
The Gulf Citrus Growers Association hosts an annual dinner that will take place during the Expo on Wednesday night, Aug. 17, at the Florida Gulf Coast University Alico Arena, following the networking reception. Smith says that the celebratory banquet attracts a good crowd, and the GCGA is currently working on the line-up of speakers.
Register for the banquet by going to gulfcitrus.org or calling 239-690-0281.