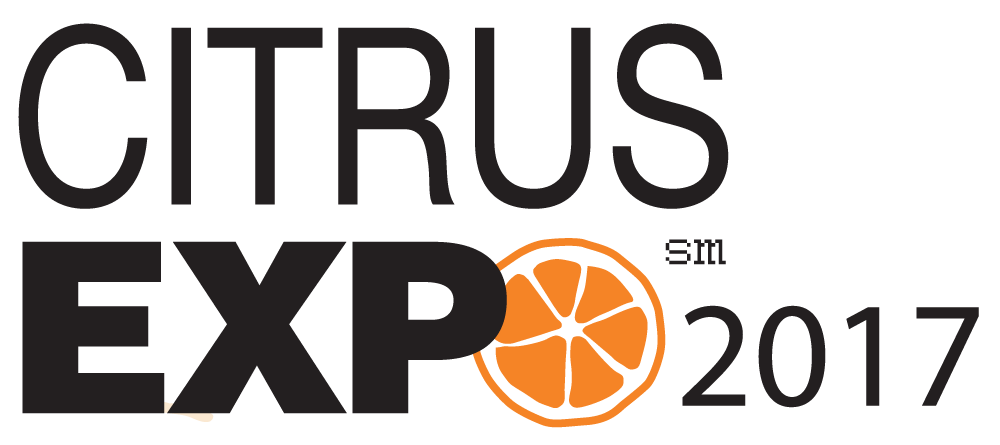 Conducting business, continuing education and connecting with colleagues are just a few of the reasons that citrus industry professionals from around the world will attend Citrus Expo on August 16–17 at the Lee Civic Center in North Fort Myers, Florida. Need more reasons to attend? There are plenty:
Citrus Expo features a sold-out trade show of indoor and outdoor exhibitors that provide products and services to the citrus industry. Take advantage of the convenience of meeting with vendors all in one location.
On the first day of Citrus Expo, head to the Davidson House (building next to the seminar hall) at 9:00 a.m. to hear a special announcement from Bayer CropScience and the Citrus Research and Development Foundation.
This year's seminar program, "Challenge, Change and Opportunity," will offer growers six continuing education units (CEUs) toward the renewal of a restricted-use pesticide license, as well as 6.5 Certified Crop Adviser CEUs.
Special guests who plan to attend the trade show to connect with citrus industry members on August 16 are U.S. Secretary of Agriculture Sonny Perdue and Congressman Tom Rooney.
Participate in the annual Florida FFA Fundraiser Raffle to support a great cause, and you may walk away with one of five fabulous prizes! Secretary Perdue will draw the winning raffle tickets at 4:45 p.m. on August 16 on the trade show floor. Purchase tickets online or at Citrus Expo.
Pre-registered growers have a chance to win a John Deere gun safe from Everglades Equipment Group. Online pre-registration at CitrusExpo.net ends Monday, August 14, at 11:59 p.m., but onsite registration will be available beginning at 7:00 a.m. on August 16 at the Lee Civic Center.
Enjoy a complimentary surf and turf lunch the first day of the show. During the lunch, Miss Florida Citrus will draw the name of the lucky gun safe winner.
Enter to win a citrus painting donated by Highwaymen artist Kelvin Hair. The drawing will take place during the beef and noodles lunch on August 17.
Additional opportunities to win prizes will be offered by several Citrus Expo vendors who will be hosting their own giveaways; so be sure to visit the booths for details.
Take a break at Citrus Expo Happy Hour! The event takes place from 3:00 to 5:30 p.m. on August 16 in the trade show hall.
For more details on Citrus Expo, visit CitrusExpo.net.