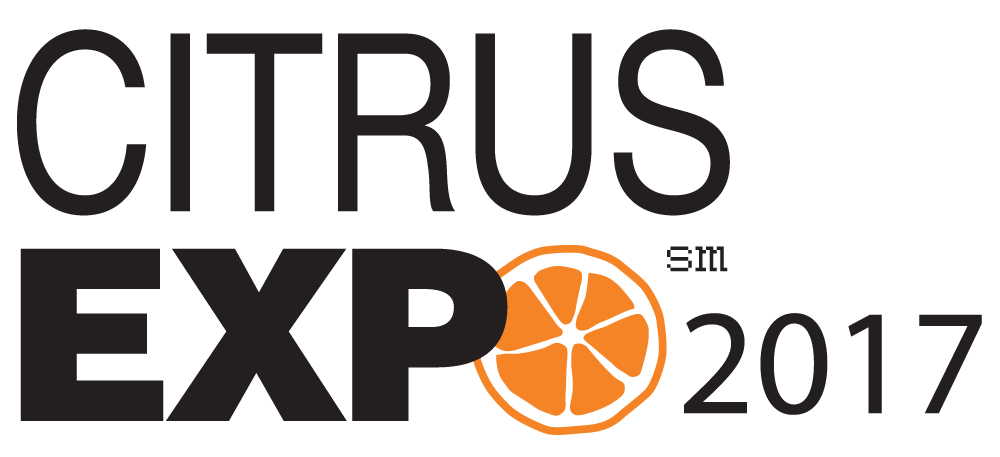 Citrus growers, vendors and industry professionals are looking forward to gathering on Wednesday, August 16 at 8:00 a.m. at the Lee Civic Center in North Fort Myers. That's when the doors officially open to the 2017 Citrus Expo trade show, the biggest and best annual gathering of citrus industry members in the United States.
There are only a few days left to pre-register for the event. Online pre-registration at CitrusExpo.net ends Monday at 11:59 p.m. Not only does pre-registration save time upon arrival at Citrus Expo, it also automatically enters growers into a drawing for a chance to win a John Deere gun safe, courtesy of Everglades Equipment Group. The gun safe drawing will take place during the surf and turf lunch on August 16.
Also not to be missed on the first day of the two-day Citrus Expo is the annual Florida FFA Fundraiser Raffle. Citrus Expo is proud to announce that U.S. Secretary of Agriculture Sonny Perdue will draw the winning raffle tickets at 4:45 p.m. on August 16 on the trade show floor. This annual fundraiser helps support the hard-working FFA officers who donate their time volunteering at Citrus Expo.
FFA raffle prizes this year include a weekend package at the OK Corral Gun Club, a drone, a University of Florida football ticket prize pack, and more. See the raffle prize details. For a chance to win and to support a great cause, purchase raffle tickets online or from the FFA officers at Citrus Expo. In addition to these prizes, many Citrus Expo vendors will be hosting their own giveaways, so be sure to visit the indoor and outdoor booths for details.
While Citrus Expo is known for having spectacular prizes, an even bigger draw is its top-notch educational program. The two-day seminar program, "Challenge, Change and Opportunity," will offer growers six continuing education units (CEUs) toward the renewal of a restricted-use pesticide license, as well as 6.5 Certified Crop Adviser CEUs. Topics covered will include new plantings, HLB management strategies, grower success stories and current citrus research.
For more details on Citrus Expo, visit CitrusExpo.net, e-mail CitrusExpo@AgNetMedia.com or call 352-671-1909.