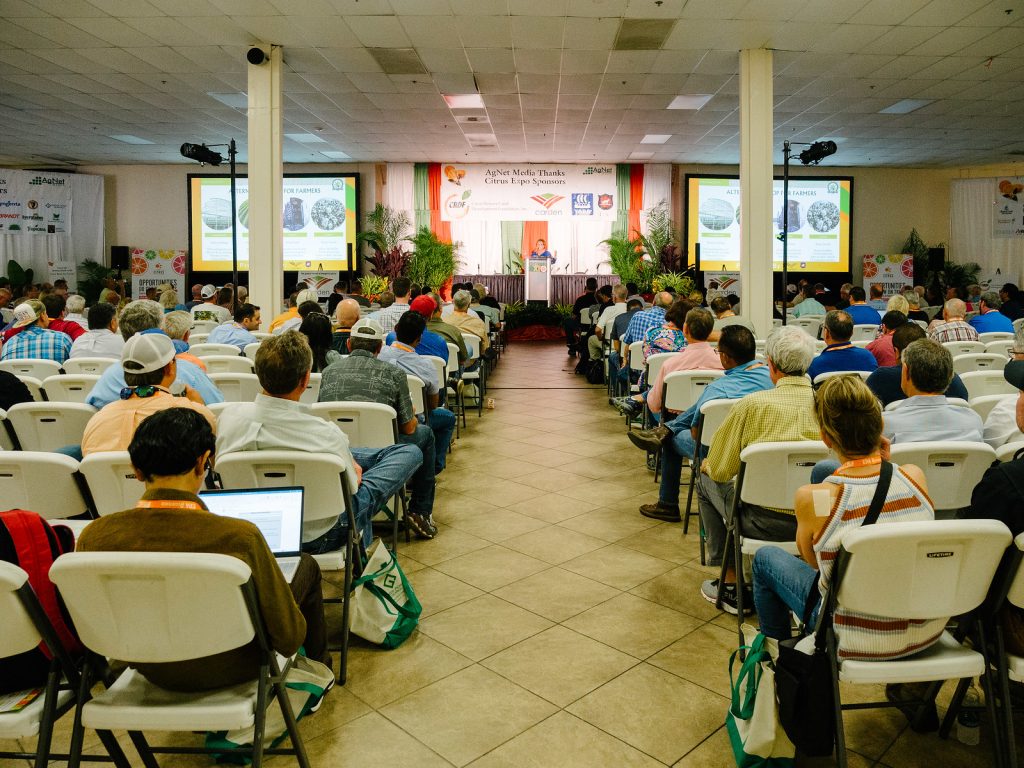 In 2018, AgNet Media debuted the Vegetable and Specialty Crop Expo, held alongside the time-honored Citrus Expo. Each year since, AgNet Media and the University of Florida Institute of Food and Agricultural Sciences (UF/IFAS) have worked together to deliver a dynamic educational program for growers of all kinds.
Paired with a powerful trade show, the 2021 vegetable and specialty crop educational program is designed to deliver the latest industry research and updates to growers. The vegetable and specialty crop seminars are set to take place Thursday, Aug. 19 in the afternoon, following the morning Florida Ag Issues session.
Topics UF/IFAS researchers are planning to speak about in the vegetable and specialty crop program include:
Management of key insect pests in South Florida
Update on emerging and chronic disease challenges in Southwest Florida watermelon production
Improved soil test-based recommendations using artificial intelligence
Muscadine grape production in Florida
Update on hemp research in Florida
Soil health assessment of cover crops in vegetable production
Hops and artichoke production in Florida
pH and phosphorous tomato fertility in Southwest Florida
Stay tuned for complete details about the seminar session. Growers who attend will have the opportunity to earn continuing education units toward the Florida restricted-use pesticide license and the Certified Crop Adviser designation.
AgNet Media extends special thanks to the UF/IFAS researchers who have worked hard to plan and prepare the citrus, vegetable and specialty crop seminars.
The 2021 Citrus, Vegetable and Specialty Crop Expo will take place Aug. 18–19 at the Lee Civic Center in North Fort Myers, Florida. Preregistration is now open! All preregistered growers will be eligible for a chance to win a John Deere gun safe, courtesy of Everglades Equipment Group. To preregister, click here or call 352-671-1909.
Due to a staggering amount of support, The Expo is sold out of indoor exhibitor space, but there are outdoor booths available. If you would like to exhibit outdoors or if you would like to be added to the waiting list for an indoor space, please fill out a registration form.
To learn more about the event, including host hotel information, visit CitrusExpo.net.