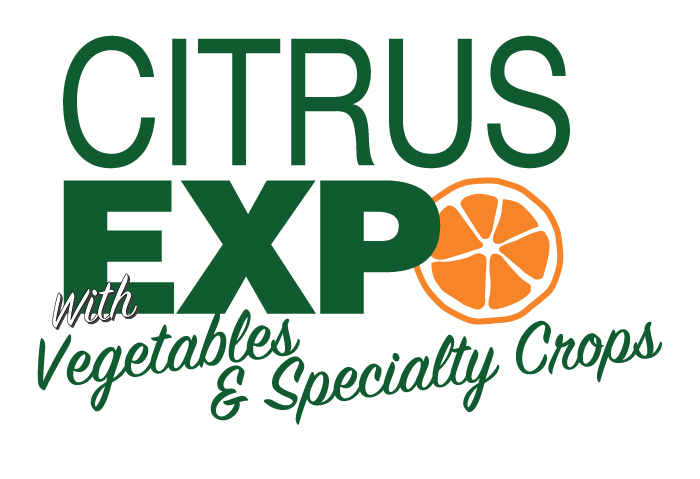 Summertime is approaching, which means Citrus Expo planning is underway! Citrus Expo, the world's premier citrus trade show and seminar program, will take place August 15–16 at the Lee Civic Center in North Fort Myers, Florida.
AgNet Media is excited to invite vegetable and specialty crop growers to the event this year. For the first time in Citrus Expo's 27-year history, seminars will be added to the program that are specifically designed for vegetable and specialty crop growers. Citrus seminars will remain intact for the citrus community. Furthermore, several topics, such as labor, crop insurance and the farm bill, will be of interest to all types of growers. Citrus Expo's expansion will improve networking and learning opportunities for all, including the vendors who are there to meet their customers and prospects.
"We see Florida agriculture as a family that needs to stick together in our world of growing consumer demand and government regulation," said Citrus Expo Show Director Josh McGill. "It's with that thought in mind that we are excited to invite vegetable and specialty crop growers to join the 2018 Citrus Expo. Along with our world-class lineup of citrus seminars, we will be adding meeting space and seminars for the vegetable and specialty crop industries."
This year's Citrus Expo theme is "Planting Tomorrow's Profits." The citrus industry has been struggling with HLB for 13 years. The industry has changed a lot over that 13 years. Now, instead of expecting a cure for HLB, growers are looking at how to replant, manage HLB and keep their businesses profitable. If Florida citrus growers have proved anything over the last decade, it's that they're not going anywhere. They are going to keep on planting and look toward a profitable tomorrow.
Citrus Expo pre-registration will begin on June 1. Register online here or by phone at 352-671-1909. All pre-registered growers will be automatically entered for a chance to win a John Deere gun safe courtesy of Everglades Equipment Group.
There are a limited number of indoor booths still available, but they won't last for long. To exhibit at Citrus Expo, click here.
Complete details about the seminar session will be available soon. Be sure to mark your calendar for Citrus Expo's biggest year yet! You won't want to miss it. To learn more about Citrus Expo, including host hotel information, visit CitrusExpo.net. See you in August!