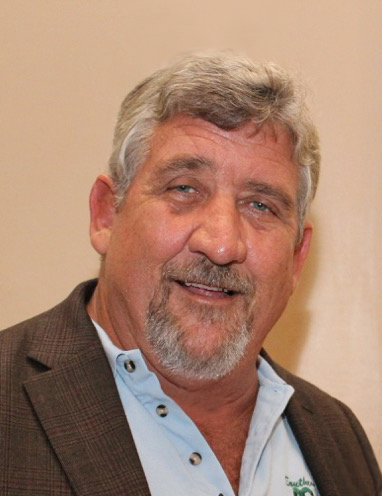 Dear Growers, Industry Members and Friends:
On behalf of everyone at Citrus Expo, we extend our sincere appreciation for the effort from all exhibitors, sponsors and guests at the 27th annual Citrus Expo. As you may be aware, Citrus Expo has been an integral part of Citrus Industry magazine for more than a quarter century, and each relies on the other for certain aspects of their ongoing sustainability. This year with the inclusion of vegetable and specialty crop seminars and attendees, we were able to welcome VSCNews magazine into that mix.
AgNet Media is proud to host Citrus Expo, one of the largest grower events of its kind in all of Florida agriculture annually. It's one of the only events open to growers, researchers and industry leaders at no charge for attendance, meals or classroom opportunities for substantial CEU credits.
Thank you to all who supported Citrus Expo's Florida FFA Fundraiser Raffle. The money raised from this raffle contributes directly to the future of Florida agriculture. Congratulations to those who were the winners of the two great prizes. Citrus Expo appreciates the hard work put in by the Florida FFA officers to help this event run smoothly each year. It is a great learning experience for them, and a great help for Citrus Expo.
Citrus Expo also thanks its industry partners — the University of Florida Institute of Food and Agricultural Sciences, Citrus Research and Development Foundation and leadership in Florida's citrus associations — for putting together an excellent citrus seminar program that earned attendees multiple continuing education units. Special thanks goes to Gene McAvoy, county Extension director and regional vegetable/horticulture Extension agent, who was instrumental in creating the new vegetable and specialty crop seminars and ensuring that those growers also received multiple continuing education units. Moreover, appreciation goes to all the seminar presenters.
This year, Citrus Expo welcomed the vegetable and specialty crop industry with open arms, an expanded trade show and newly added seminar sessions. We thank all the vegetable and specialty crop growers who came out to the event.
Furthermore, we appreciate the resiliency and passion found in the Florida citrus industry. Although it has been a tough year for Florida citrus with the devastation of Hurricane Irma and the ongoing fight against HLB, citrus growers continue to stand tall and fight. Citrus Expo could not have made it to its 27th year without you.
The 28th annual Citrus Expo will be held Aug. 14–15, 2019. We look forward to seeing you all again next year at the Lee Civic Center in North Fort Myers, Florida.
Many thanks,

Gary Cooper
Founder and President, AgNet Media